Name: Matison Hearn-Desautels
Class Year: 2018
Major: International Studies (major), Political Science (minor)
Hometown: Takoma Park, Md.
Internship Placement: The Global Fund for Children
Job Title: Programs Intern
Location: Washington, D.C.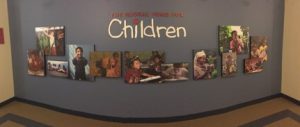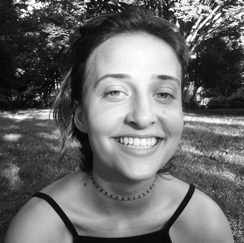 What's happening at your internship?
The Global Fund for Children (GFC) is an NGO in Washington, D.C. By partnering with innovative, locally-led organizations around the world, it aims to support and empower children at the fringes of society through grant giving and capacity building. I am one of two interns with GFC's program's department, which works directly with GFC's many partner organizations. The other intern in my department, Nayanthi Peiris '18, is a fellow Bryn Mawr student. Together, we work on joint projects which include data management, administrative tasks, and wellness consulting for the GFC team. I work on a number of individual projects as well, for which I have partnered with the program's regional team for Africa and the Middle East, as well as GFC's communications department. Specifically, I have written blog posts for GFC's website, highlighting the work that GFC's partner organizations do.
Why did you apply for this internship?
I applied for an internship with GFC because I wanted to gain experience in international development, and because the organization's model is one which I agree with and want to support. I believe that supporting locally-led organizations is one of the best pathways to achieving sustainable development, and so GFC appealed to me as an example of an organization that does so.
What has been your favorite part of this internship?
One of the most exciting things about this internship to me has been tackling a project which aims to improve health and wellness for the GFC staff. Together with my fellow intern, Nayanthi Peiris, we have researched and are developing a program to encourage community-building, quality wellness practices and healthy habits within the workplace. We hope that our program could become a resource that GFC could provide to its partner organizations in order to help support these organizations' staff. (Many times, front-line staff do not receive sufficient support to promote their health and wellbeing, which can be mentally, emotionally and physically damaging). Studies have shown that improved health and wellbeing in the workplace can not only have tremendous individual benefits, but also improves one's work performance and even team performance.